When looking for unique activities for teams and employees or corporate games for large groups, odt games are a natural choice. In the last few years, they have become one of the most creative ways to consolidate teams and generate lots of fun.
What are odt games?
Odt, or outdoor training, is an activity that takes participants out of their usual office environment or workplace. Getting out of the daily work environment will draw participants out of their routine and atmosphere of the workplace. It will allow them to be in a neutral place, where everyone can be himself or herself and have fun outside of working hours.
The training takes place through different level of competitive games that focus on developing participants' skills and abilities. You can choose sports activities full of adrenaline, creative activities that improve creative thinking, ice breakers for a new group of employees and much more. Participants are required to think, invent, create, navigate, plan, share, communicate, and more.
How to choose the appropriate activity?
When selecting the most appropriate activity, you must consider two main factors:
The results you want to achieve, for example, which skills you want to develop among the participants.
Participants' abilities, primarily physical. Some activities are more physically challenging and require high physical skills. You must take into account the capabilities of the participants to avoid surprises during the event. For example, some might not be able to participate because of a medical problem. You want to avoid this case.
To make the most of the activity, we recommend consulting with a professional, who will help you choose the most suitable one according to the company and participants' needs. Challenge Group - Catalyst Israel's team of professionals has decades of experience in adult games and odt methodology.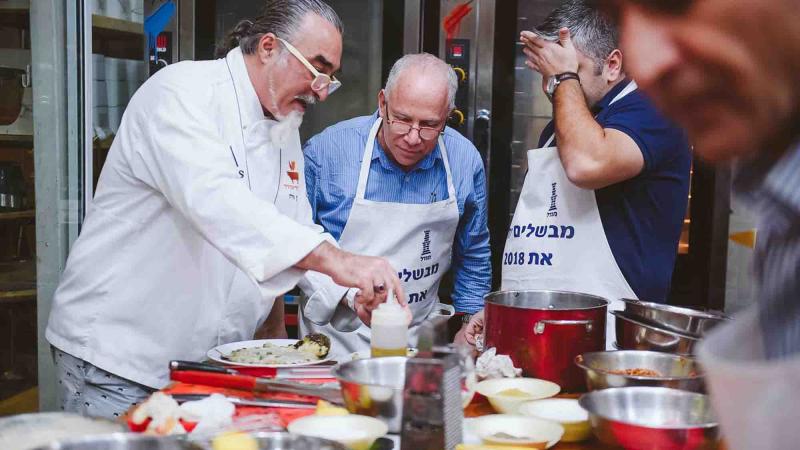 What goals can you achieve as part of odt activities for large groups?
- Ice-breaking through introductory games that combine challenge or competition among a new team of employees.
- Team building, developing communication skills, listening and cooperation.
- Developing professional skills such as planning and building an effective strategy, strengthening decision making, promoting innovation, leadership and initiative, strengthening trading skills, sales and negotiation, developing creative thinking.
- Integrating the company's core values, connecting the employees to the brand and building trust between the employees and the company.
Reflecting group dynamics in an experiential and authentic way
Another advantage of using social games to develop skills through the odt method is the ability to examine participants' behaviour, how they deal with the task and with the rest of the group and the talents they express in the game. We call this mirroring. It gives the employer or the company manager a new, refreshing and clean perspective on the group dynamics and the abilities and personal characteristics of each participant.
Surprisingly, many times, the worker that usually keeps quiet shows creativity and leadership during the activity, while the dominant figure in the group shows stubbornness and inflexibility. The ability to examine the skills of each participant can help to explore their specific promotion paths in the workplace and what tasks they can and should delegate.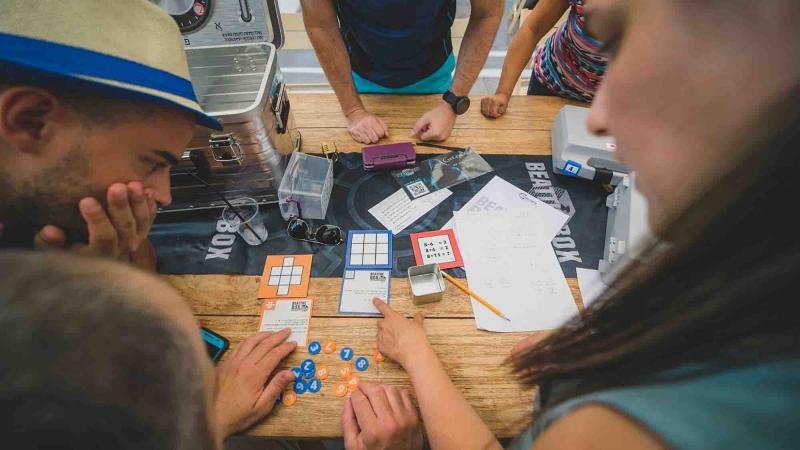 Challenge Group - Catalyst Israel's range of activities
Challenge Group – Catalyst Israel offers a wide range of games and team building activities for large groups.
- Do you know the popular reality show that sends teams in pairs to global missions? Amazing Race is a challenging adrenaline-filled race that brings out participants' competitiveness and allows them to demonstrate creativity, thinking outside the box, coping with mental and emotional barriers and physical exertion, leaving a significant impact on all involved. It is a journey that will create a powerful shared experience and long lasting memories.
- Do ancient and mysterious buildings fascinate you? Urban Challenge is a dynamic activity that takes participants through various locations while solving clues to help them build a strategic plan.
- When madness meets initiative and boldness, Urban Madness takes out all the courage, creativity and competitive spirit hidden inside. As part of the activity, participants choose a theme according to which they will create a group costume that they will wear while roaming the streets of the city, solving challenging tasks with the help of passers-by.
- Many were taken by the challenge of escape rooms, which rapidly spread all over the country. Infected Zone is the ultimate escape experiential game. Teams have to save humanity from a deadly virus that turns infected people into walking dead.
- Escape Plan is another escape challenge that takes place all over the city. It simulates a police mystery that participants must solve with the help of a suitcase filled with riddles, quizzes and codes to solve and decipher to find the solution.
- If you want to instill in your employees the value of giving back to the community, the Building a Dream is the perfect activity. It combines giving and contributing to the community. Participants perform challenging tasks and are required to cooperate to obtain the necessary parts for assembling and decorating bicycles.
- Top Chef is the perfect cooking challenge. Participants complete tasks to earn money to purchase the ingredients to prepare a dish. Hoping that there are good cooks in your group, this activity is likely to leave you wanting for more.
- Race enthusiasts will enjoy the Flat Out Formula 1 where teams have to assemble a racing car out of a flat pack according to the instructions they receive.
- The Infinite Loop is an innovative VR challenge that takes participants into a virtual world to save a friend and bring him/her back to the real world. To succeed, they will have to move between different rooms and solve puzzles.
- Trade Winds is an exciting and engaging game that requires negotiation skills, gathering information, building trust, implementing fast thinking and response.
- Being part of a crime family in the 1930's is a rare opportunity for all Godfather fans and crime series. Trade Empire is a complete trade game that requires negotiation, selling and trading skills and the ability to build relationships.
- Become directors, screenwriters and actors by producing a trailer based on a specific theme or the company's core values. At the end of the activity, the most creative team in the Blockbusters mission will win the Academy Awards.
- A small box can take a lot out of the participants. Beat The Box brings the escape room into a box. Can you beat it?
- For anyone who dreamed of inventing a new product or concept and pitch it to the sharks in the hope they will invest in their venture, Global Innovation Game is an excellent opportunity to demonstrate creativity, innovation and daring.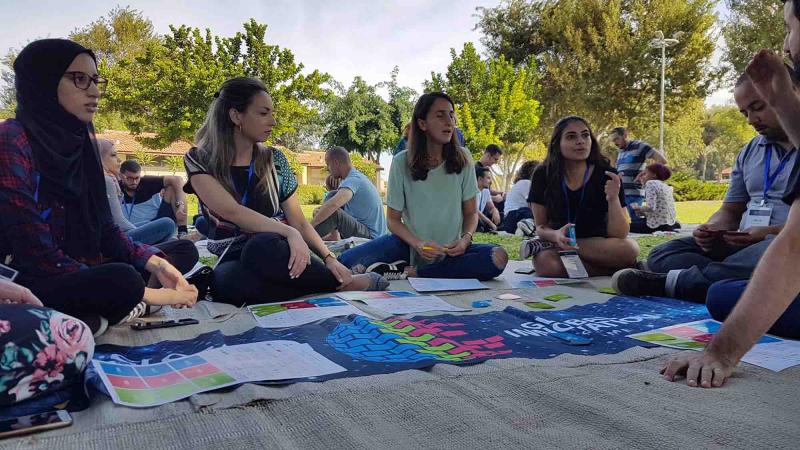 - Gladiator Challenge is one of the most enjoyable activities. Participants must demonstrate creativity and teamwork to assemble a Gladiator's chariot, in which they will compete.
- One of the best ice-breaking and team building activities is In The Picture, in which participants form a large picture of the company logo from their small portrait pictures.
- Go Team App is a game in which groups are required to perform tasks and solve challenging puzzles through an application while discovering the city and involving passers-by.
- Puppet Masters is a challenging and creative activity in which teams build a giant puppet and operate it with the help of teamwork and cooperation.
- The Big Picture is the ultimate team building activity for collaboration and communication. Teams create a vast artwork by connecting all the canvas pictures painted by each team.
Everything in one package
If you are looking for a specific activity that combines consolidation, content and experience, Challenge Group – Catalyst Israel is your answer. We have a wide range of games suitable for large or small groups; we will help you to pick the activity that suits you and enjoy. Our team of expert facilitators will keep the group engaged and interested and will provide feedback at the end of the event. Contact our team for a consultation or to book your next team building activity.