In our busy daily life, sometimes we forget to take a break and breathe. It seems like all our work, home and family commitments tend to rob us of all the hours of the day. Even if we have little time to develop a hobby or turn to something that interests us, there are other simple things that we can do to punctuate our daily routine and spice up our lives. Catching up with friends for just an hour or two is just one way. The same thing applies in the workplace. Finding time to break routine and connect with colleagues is imperative and brings lasting benefits to both personal lives and workplace objectives. Here are a few ideas.
Go off to a trip
Choose an interesting destination, pack rucksacks, water and a hat and go walking around to enjoy a shared experience. You can choose from a variety of heritage and historical sites or one of the amazing nature reserves we have or even a city trip such as a market trip in Tel Aviv, Mahane Yehuda in Jerusalem and more. The choice of places to visit is endless, but before choosing the destination, consider the limitations of group members.
Another option is, a Tour of Lamps. A Tour of Lamps takes place in the dark between the shadows of lamps and magical lights under the starred night sky and combines ecological values.
Fun team bonding workshops
A variety of workshops can generate experiential learning and add value for each participant in the group. Whether it is a cooking workshop, a graphology and body language workshop, a styling workshop, an alcohol workshop, a wine, cheese or chocolate tasting workshop, each workshop can be an unforgettable experience that will give you a well-deserved break from everyday life.
Mindful activities
These activities should match the nature of the group. Select a therapeutic atmosphere. You may choose a guided meditation like our Meditainment wellbeing activity to release thoughts and feelings. Or why not try Head to Toe, our yoga to release nerves along with music and movement, to open blocked energy channels in your body. At the end of such activity, you will feel refreshed, cleansed and renewed. It is important to keep in mind that this type of activities are suitable for a group of people who know each other and feel comfortable going through a personal or group process together.
Social Games
A variety of social games for adults can provide quality time and allow everyone to have fun in the company of their peers. Business games are perfect when you want to create a networking environment in the workplace. You can choose the type of game according to the group of people.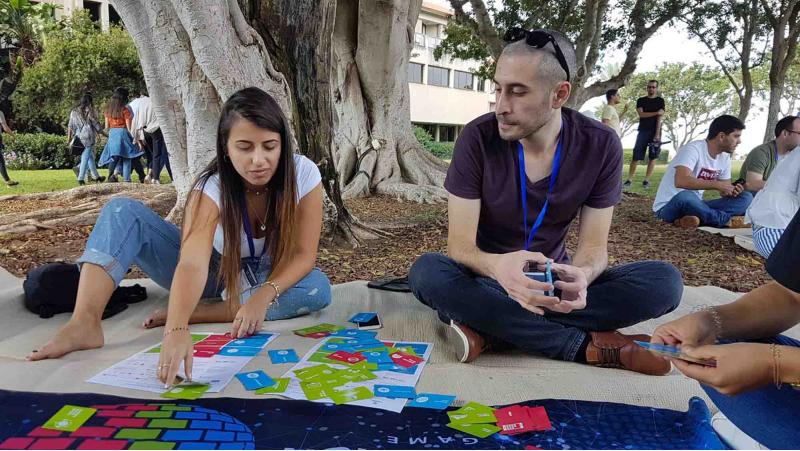 Competitive Team Activities
Competitions are fun and draw on all participant's ambition and will power. Participants are divided into pairs or groups according to the selected activity. Competitive team activities are always a fun option for adult group activities.
Active Team Building
Wear your sports gear and enjoy an active team building program together. Movement releases serotonin, which provides a sense of harmony, calmness and serenity. It is a healthy and effective way to release tension and a great way to bond together as a team.
Musical Team Building Activities
Music always gets the best out of people. Music team building activities are a great way to involve everyone and give a great sense of oneness. Music uplifts the soul and requires coordination so gets the brain active.
Learning & Development

Lectures on a variety of subjects are a wonderful way to enrich your knowledge and get experience that is a little more educational. Coupling them with an experiential team building activity that reinforces the learning is an excellent way of ensuring that learning and development outcomes are reached.
Outdoor Team Building Activities
Outdoor Team Building activities or Odt games, are adult games at a very high level that can benefit all participants and develop personal abilities and skills such as trust, group communication, cooperation, entrepreneurship, leadership, strategy development and more. They are undoubtedly one of the interesting and unconventional options for group activity for adults and worth considering.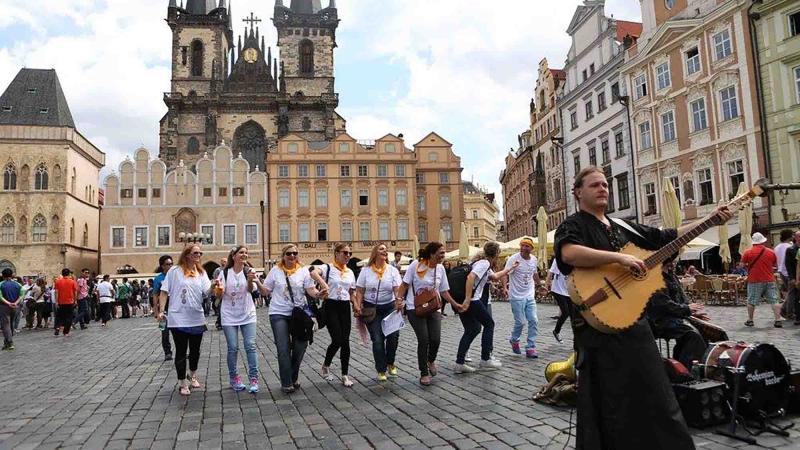 Fun days
Getting out of the office for a full day has been proven to bring new life to employees and to teams. Fun days out can incorporate any of the team building activities already discussed in this article. All these activities will provide fun, team bonding and unforgettable experiences, which you will remember for a long time after the end of the activity.
In addition, you will be able to disconnect from the noise and the pressure of the daily routine, to refresh in a good atmosphere, to have fun, and to return with renewed strength.
Challenge Group – Catalyst Israel specializes in tailoring activities to the company's needs and offers many original and special group activities. Check out our Event Search.
Contact us, let us know your requirements and we can tailor a solution for you to bring the best out in your team!