Do you want to invest in your employees? ODT games are an ideal way to pamper them and enhance their abilities at the same time.
The wellbeing of the employees has never played a more significant role in the workplace. This is reflective in employers' efforts to recruit people through offering elements that makes their workplace appealing and an attractive place to work. Most employers take a variety of actions to retain and unite employees. These, however, come at a cost. The search for cost-effective and efficient alternatives creates pressure on human resources managers who choose the easy route organising fun days for their teams that include odt (outdoor training) games and wellbeing activities. These type of activities are not just enjoyable for employees but also serve to make them feel valued and, moreover, they are highly effective in developing and enhancing soft skills
How much does an employer invest in the company's employees?
In 2018, research found that 72% of employers invest in employee benefits that bolster employee retention, while 58% invest in activities focused around recruiting new employees. Further studies showed that 80% of employees would choose to remain at the current place of work, if they were offered more benefits, even if they received a better salary offer from elsewhere. Other studies went on to show that:
- 67% of management said they preferred external training.
- 40% of employees believe that their manager helps them develop the skills they need to do their job.
- Employees have indicated that one of the deciding factors when looking for a job is the number of benefits offered by the company.
- More than 60% of employees will accept a position with lower wages for better benefits.
- The atmosphere in the workplace ranks fourth among the leading reasons for leaving a company.
All the benefits you can get from a training day
Employee training and onboarding days, provide a range of benefits for both the employer and the staff. They are suitable for any type of business, small or large, company or organisation from any industry. Getting out of the office, clearing the mind and stepping out of normal workplace routine, allows the employees to get refreshed, spend time together and improve relationships with their colleagues.
Productive team building days create intimacy among workers, which is not usually possible in the workplace. As a result, they will enhance their ability to collaborate with each other, improve interpersonal relationships and group dynamics in the workplace. This will increase their ability to make collective decisions for the benefit of the organisation and will increase their productivity.
Apart from the relationships between the workers, off site team building days are also found to improve relationships between the workers and the employer. When they see each other outside the workplace in a more natural and relaxed environment they grow closer, strengthen their trust in each other, and the atmosphere in the workplace improves accordingly.
And, the cherry on the cake is that employees perceive team building offsite days as a reward for the hard work. As a result, they feel valued, their attitude to work improves, increasing productivity.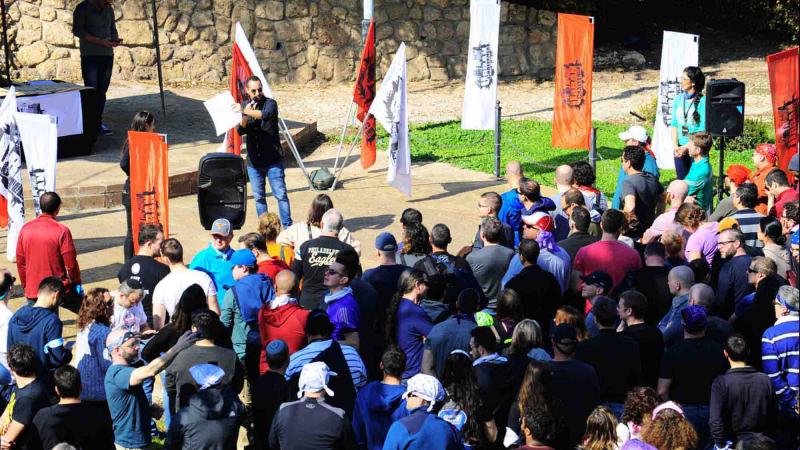 Take advantage of a 'fun day' to train and improve your staff's professional skills with the help of an ODT Challenge
A team building day can include a variety of fun and engaging activities for employees. This is an excellent opportunity to provide the employees with further training to improve their professional skills through ODT.
An odt activity is designed to develop a variety of skills among teams, managers and employees, strengthen capabilities. It can even serve as a diagnostic tool for recruiting or promoting employees and examining the dynamics existing in the group. When the activity takes place as part of a team building day in a relaxed atmosphere, it brings out the best in participants and reveals personal attributes that sometimes do not come out in a normal working environment, making it a beneficial investment.
Choose the activity according to the skills you want to develop
The choice of an odt game is determined by what you want to achieve. You can choose between a variety of creative activities, competitive games, strategy and thinking games, games that give back to the community or high adrenaline and more. Each game has its own goals, but all of them are very enjoyable for all participants. Here are some of the top goals you can get from odt activities:
- Improving interpersonal communication skills within the group
- Construction and implementation of strategic planning
- Reflecting on the participants' personal processes
- Individual and group empowerment of the staff
- Improving teamwork skills
- Building work plans
- Information sharing
- Creative thinking outside the box
- Group networking
- Strengthening the bond between the employees and the core values of the business
- Strengthening the bond between the employees and the brand
- Personal and social development
- Improving relationships and increasing trust among participants
- Development of initiative and leadership skills
- Strengthening the connection between employees and nature
- Icebreaking (usually suitable for new teams, which are not yet familiar with each other)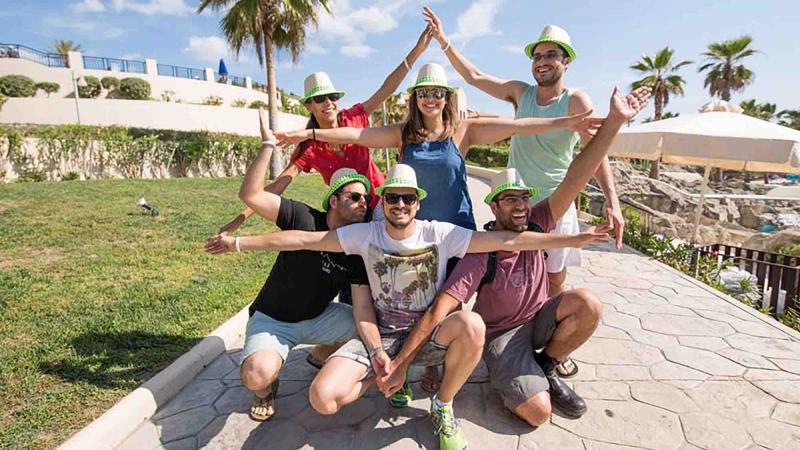 Additional activities for employees' fun days out
- Nature tour - The connection between man and nature gives peace of mind and relaxation, and allows participants to forget the daily routine and connect to the calm surroundings. There is something magical about nature that opens the hearts of people, frees the mind. A coffee break can be combined with a trek, which will develop shared memory, allowing participants to bond with each other, learning more about the person behind the official role in the workplace. Of course, you can combine the walking with cycling, driving a ranger, kayaking and more.
- Cruise - Organising a meeting on a luxurious yacht and going out to the open sea is a great option to unite the staff and provide them with an extraordinary and unique experience. The open air, the vast sea and the pleasant sun along with good music, cold drinks and fruit treats will give everyone an unforgettable good time and a good head cleaning from everyday hassles.
- A musical performance or a stand-up show are an excellent way for the staff to relax and have a laugh. It will give them something pleasant to talk about the next day at the office.
- A meal at the restaurant - Start the day with a light treat and end it with a nutritious meal, with everyone around the table sharing the day's experiences. This is, undoubtedly one of the most enjoyable things to do at the end of a working day. After breaking the ice, they will start bonding, networking, eat together, and have pleasant conversation.
It is important to note that even though it is customary to incorporate odt games within activities for employees or leaders, the events are appropriate and suitable for any group that is interested in achieving one of the above goals. Whether it is a class of students, a sports team practising together, friends who are interested in a joint activity that will add challenge and interest and even family competition. Any group with a common goal and shared interest can part in these types of program, which combine quality content with an experiential activity.

Challenge Group - Catalyst Israel has nearly two decades of experience in working with groups and creating team building activities. We will be happy to assist you in choosing an event that best suits your needs to bring excellent results that will benefit your business and your employees.