The brief:
Israel's leading interactive solutions provider, Spiral Interactive Solutions, took its employees and their families on a celebration trip to Split, Croatia, for their 20th anniversary.
The company was looking for a fun, challenging and competitive activity for 350 participants of all ages to help them discover the city and bond together.
Urban Challenge, a fast-paced themed activity that takes participants on several challenges around the city, was chosen for the day. The theme chosen was Game of Thrones, since the event took place in the Diocletian's Palace where some episodes of the series were filmed.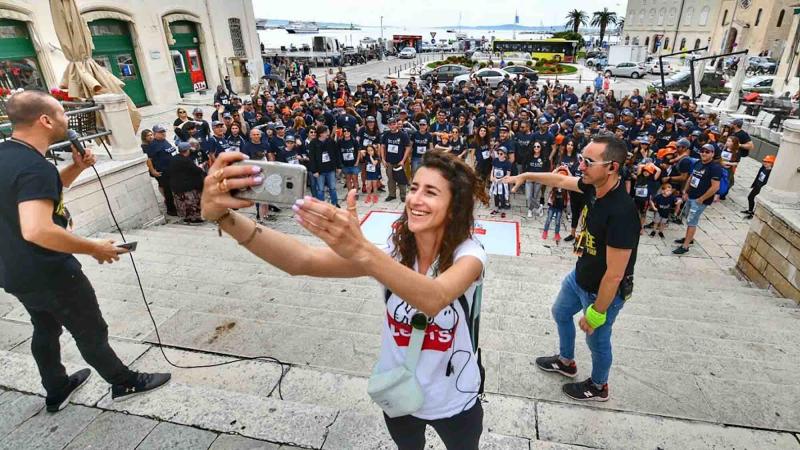 The solution
The evening before the activity, all the participants gathered after dinner to find out their teams. They were divided into 35 teams and given a short introduction. Afterwards, they took part in a warm-up mission in preparation for the next day activity.
The following day, the participants arrived at Republic Square, where they found a branded carpet, game accessories and a bag for each team as well as music and an atmosphere full of energy.
After the briefing, all 350 participants, which included women, men, children and babies, wore their branded shirts and hats to complete their challenges across the palace!
They discovered secret places, learned the history of the palace, and visited the sites where "Games of Thrones" was filmed. They took pictures and made unforgettable memories together!

The result
The event was an incredible success. In the evening, back at the hotel, there were a big party and dinner in honour of the company employees. Our moderator summed up the day and highlighted the funny moments throughout the game that created a great sense of togetherness between the participants. The winners were called on stage to receive their medals and prizes!
The company employees commented that the activity was great fun for everybody, including the children. They have shared experiences and created memories that will stay with the family for life! It was the best way to discover and experience the city for both children and adults.