The brief
Israel's leading tech-company was looking for an innovative and creative challenging activity to perform in the Company's office to celebrate the beginning of summer. The goal was to challenge a group of 300 employees spread over several floor of the Electra Tower. Our client wanted the activity to be intellectually challenging and engaging. Our team arrived at the premises wearing zombie's make up.
The solution
Go team - Infected Zone, a smart and challenging escape game combining zombies, guns and briefcases was the activity chosen. The game was tailor made to meet our client's specific requirements as well as to adapt to the building layout over three floors.
The aim of the game is to be the first team to find the serum that will destroy a virus that took over the office. Teams will have to solve puzzles and challenges along the way.
Each team was given a briefcase full of gadgets to help them cracking the codes and complete the missions as well as some guns with darts to knock down the zombies in the event of an attack.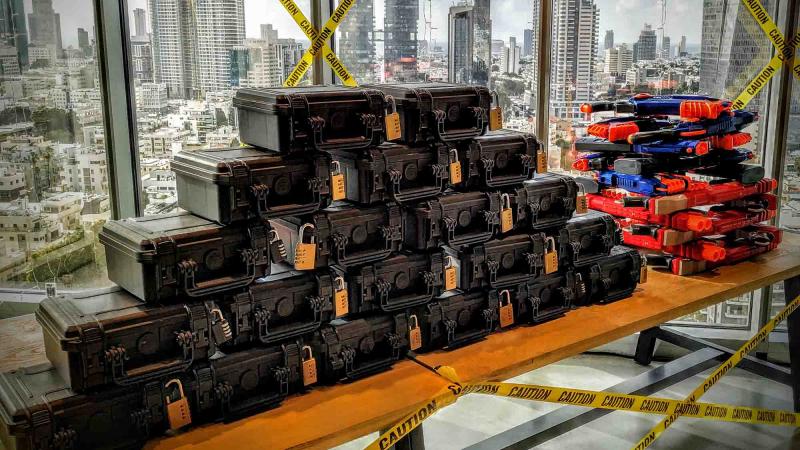 The result
Over the next two hours, teams cooperated incredibly well in an environment full of adrenaline. They cracked codes and defeated zombies together in a shared and unforgettable experience.
During the final award ceremony, the CEO announced the winners and awarded the prize while the participants exchanged their shared experience.