The Brief
Amdocs, Israel's leading software and services provider to communications and media companies, was looking for an innovative technology based team building activity for the partners' conference on Future Forward held at the Plaza España Hotel in Madrid. Partners came from all over the world, they did not know each other and they did not speak Hebrew.
Key Objectives
Technology and innovation
Networking
Collaboration
Communication
Virtual reality business game, The Infinite Loop, the first in the world of its kind, was the activity chosen.
This highly engaging and innovative game combines the virtual world with the real world where participants have to complete unique tasks, solve puzzles and overcome challenges together to successfully complete the game!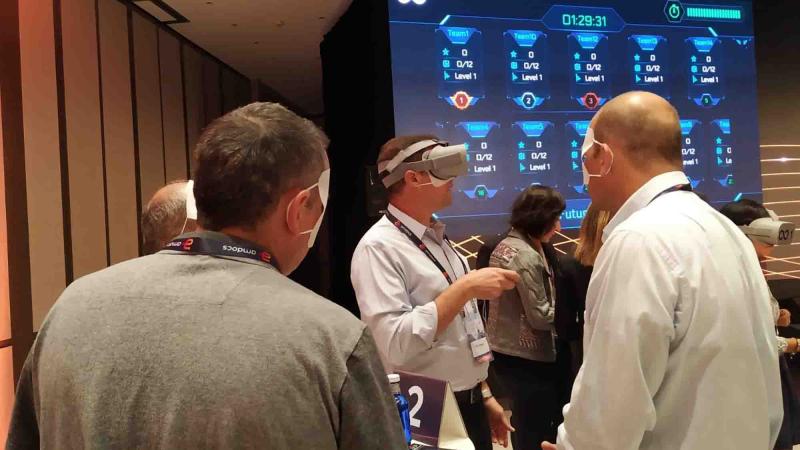 The solution
150 participants were divided into teams of 6. A "Special Agent" of the World Cyber Authority briefed the participants about the challenge ahead and presented an ingenious opening video that explained the challenges.
Each team received a VR headset, a set of riddles, codes to crack and other accessories to help them get through the task.
For the following ninety minutes, the teams were completely engaged with the game. An electronic board displayed on-line the evolution of the teams in the game creating a competitive and experiential atmosphere.
At the end of the game, an award ceremony took place in which the team that completed the challenges in the shortest time was declared the winning team.
The result
The game was a great success. Participants were able to take part in an innovative and challenging team building experience that was not expected during an official conference in a foreign country.