How do you develop social links, collaborations, strategic skills and teamwork in a context full of fun and enjoyment?
The Brief
The world's largest logistic company, DHL, was looking for an experiential learning team building activity to promote the company's goals in Israel and abroad.
Flat Out Formula One, a creative team building activity where teams plan, design, build and construct a Formula 1 car to compete in a race, was the activity chosen for the day.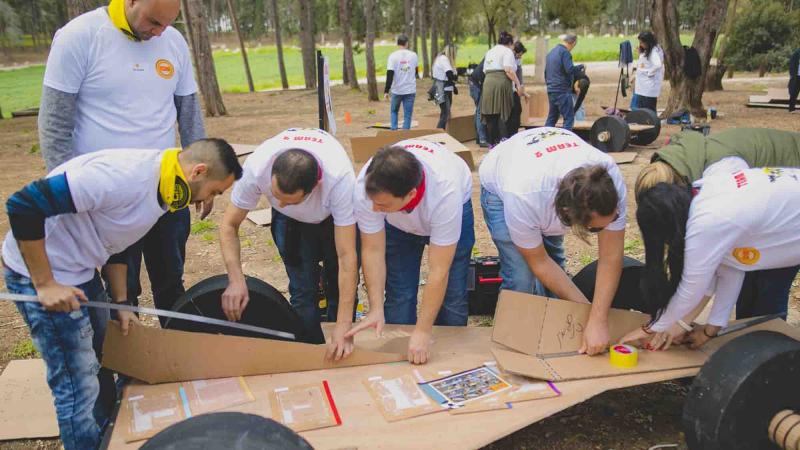 The solution
On the day, the entire DHL management team arrived at the Ben Shemen Forest and soon realised that they were not going to attend a picnic in the woods but they were going to take part in a challenging activity Grand Prix style.
The participants reached the designated area where they were given a large flat pack kit, tools and instructions to build a life-size Formula 1 car to compete in a final race.
After a brief explanation from the facilitator, the teams started to design their cars. For the following two hours, they collaborated to bring to life their Formula 1 car, which they decorated with branded stickers and the DHL colours.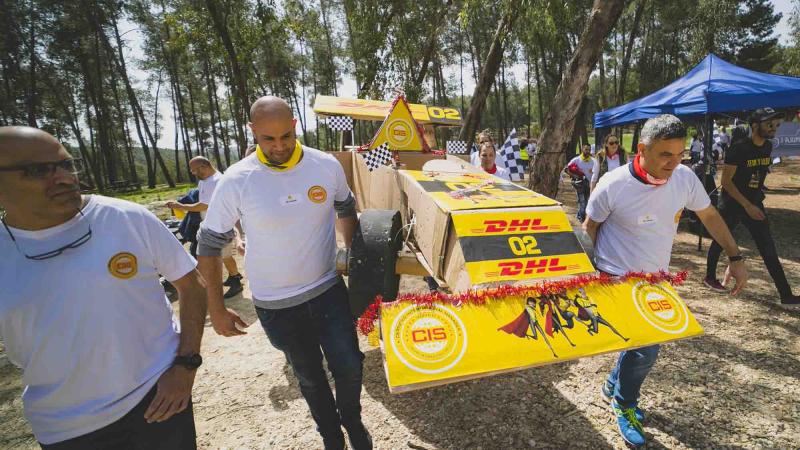 After completing the cars, each team aligned on the starter line for the final thrilling race.
At the end of an exciting and adrenaline packed race, the winning team was announced, medals were awarded and the champagne started to flow.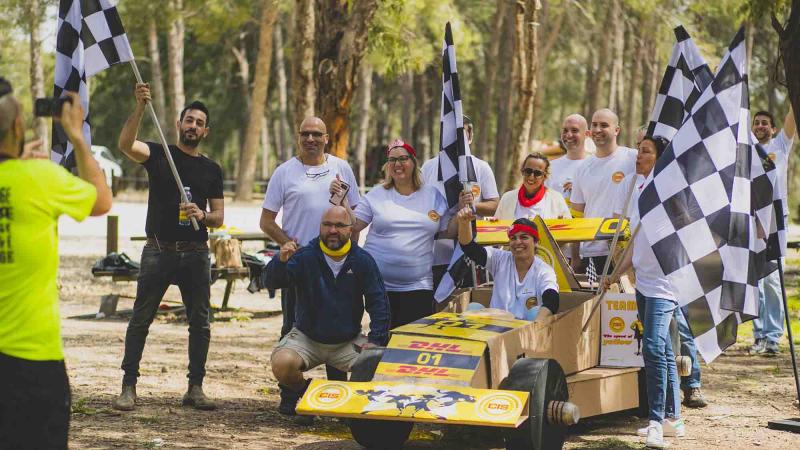 The result
The activity was a huge success. The employees were excited, joyful and full of energy for the rest of the day. They felt a strong sense of achievement and reward for having collaborated successfully towards a common goal. The company CEO was stunned by the results and how well the employees were able to use effective teamwork and collaboration to overcome all the challenges.