The brief
Last June 1000 employees from Altshuler Shaham attended their annual event at Ariel Sharon Park. We were there to challenge them!
They were looking for two new activities suitable for large groups where everyone could take part, network, collaborate and have fun together.
The solution
The activities chosen for the day were Escape Park, a fast-paced escape game, and Flat Out Formula 1 where teams plan, design, build and construct a Formula 1 car to compete in a race.
For the occasion, Galzer Productions, one of our collaborators, transformed the park into a festival atmosphere. After the reception, the Challenge Group - Catalyst Israel facilitators invited participants to join their chosen activity.
Participants in the escape experience received briefcases containing clues and a fascinating storyline that highlighted the company's values and goals. The teams moved through different areas of the park in a race against time. Along the way, they came across an actor- gardener holding crucial information to solve riddles and puzzles to unlock the mystery!
Teams taking part in Flat Out Formula 1 challenge arrived at a large designated lawn where they were assigned their branded materials and tools.
For the next two hours, teams collaborated to plan, design, build and brand a real size Formula 1 car.
Once the cars were built, all other employees gathered on the lawn to watch the race and cheer the competing teams. There was tension and adrenaline all around. At the end of the race, the winner was declared!
The Challenge Group leader invited the winning teams of both activities on stage to receive their medals and prizes before the final performance of singer Ivri Lider.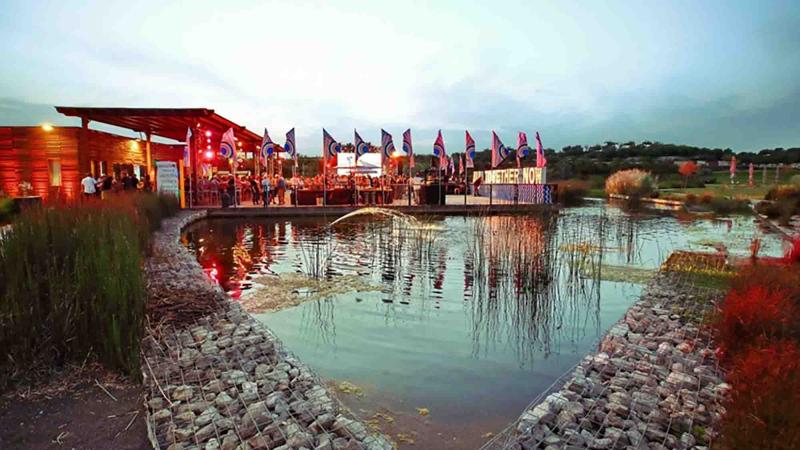 The result
The day was an incredible success. Both activities brought all participants together. They bonded, collaborated and had fun in a relaxed and informal environment. It was a meaningful social event that allowed all employees to create long lasting memories through an exciting shared experience.